JagChat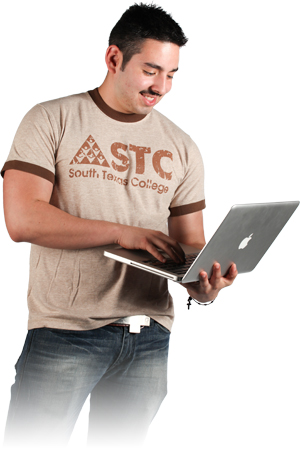 Welcome to South Texas College's Jag Chat, a new live chat feature allowing students to have a virtual conversation with college representatives regarding registration and payment processes as well as class start dates and course pre-requisites and much, much more.
Please be advised that personal, student information such as academic and payment records will not be discussed in a live chat setting. Your inquiry will be forwarded to a departmental specialist to maintain the confidentiality of student records per FERPA guidelines. It is the policy of South Texas College to maintain confidentiality of all its student educational records and to be in compliance with the provisions of all federal and state laws governing the release of student educational records.
We hope you enjoy using Jag Chat and the convenience the virtual environment provides our prospective and current students, as well as our faculty, staff and the community.
Happy chatting!
Because of the dynamic nature of the internet, please engage in proper netiquette. Good netiquette is effective communication that is honest, clear and concise. Remember the Golden Rule: Do unto others as you would have done to you. There is a person behind every screen name.
Family Educational Rights and Privacy Act
The Family Educational Rights and Privacy Act and the Texas Open Records Act are federal and state laws, respectively, that provide for the review and disclosure of academic records. In accordance with these laws, STC will not permit access to or the release of personally identifiable information contained in academic records to any party without the written consent of the student.