Speak With a Recruiter
We're here to help!
Online-only students, call 956-872-2598 (option 2)
Welcome to South Texas College! Whether you just graduated high school and are looking to begin college, or if you have decided to come back to college after some time off, we'll help you get on the path towards the education you've always wanted. As recruiters, we can help answer any questions you may have about South Texas College, our programs, our faculty, our campuses and our student life. Most importantly, we'll help you complete the application process, register for classes and find the best way to pay for tuition.
Your education is our priority and we work around the clock to ensure you're fully prepared for the first day of class. If you have any questions, don't hesitate to chat with us at college fairs, on your high school campus or at community events.
Go Jaguars!
---
Meet Your Recruiters
Contact the recruiter for your school district or the college campus you'll attend: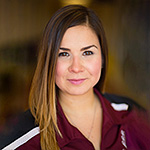 Maricruz Hinojosa
Coordinator of College Connections
956-872-6749
mhinojosa@southtexascollege.edu
Edinburg CISD
Charter Schools
*Out-of-District Institutions
*Out-of-District Institutions includes all schools outside of Starr and Hidalgo Counties.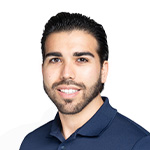 Robert Barrera
Pecan Campus
College Connections Specialist
956-872-8365
rbarre23@southtexascollege.edu
McAllen ISD
Mission CISD
Sharyland ISD
La Joya ISD Vacant
Starr County Campus
College Connections Specialist
956-716-4705
Rio Grande City CISD
Roma ISD
San Isidro ISD Vacant
Mid-Valley Campus
College Connections Specialist
956-447-6670

Donna ISD
Edcouch Elsa ISD
La Villa ISD
Mercedes ISD
Monte Alto ISD
Progreso ISD
Weslaco ISD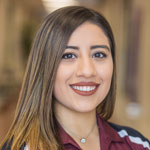 Links
---
High school counselors and administrators: invite our representatives to any event in your campus that promotes going to college or recruitment.
Enrollment Essentials