MEDA Scholarship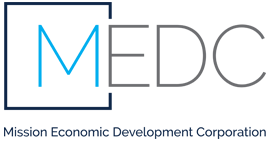 Attention Mission Residents:
Have you been a Permanent Resident of the City of Mission, Texas for at least 2 or more consecutive years?
Have you earned a high school diploma or GED?
Do you plan to further your education by obtaining a Certificate, Associate, or Bachelors degree?
If you answered yes to these questions you may be eligible for a scholarship offered by the Mission Economic Development Authority (MEDA) in partnership with South Texas College. This scholarship is specific to permanent residents of the City of Mission and is available for full or part-time students.
Scholarship Criteria Renewal Requirements Application Instructions FAQs
Scholarship Criteria
Be a US Citizen or Legal Permanent Resident
Be a permanent resident of Mission, Texas
Must have a High School Diploma or GED
Must have earned 6 credit hours at South Texas College prior to applying (including dual enrollment credits) and have a 2.5 cumulative GPA
Must enroll at least part-time (6 credit hours) at South Texas College
Advised to complete the 2018-2019 Free Application for Federal Student Aid (FAFSA)
Renewal Requirements
Maintain a 2.5 cumulative GPA each semester
Enroll in at least two semesters each year at least part-time
Complete a minimum of 12 credit hours per year
Remain in Good Standing with STC with respect to financial, academic, disciplinary, and honor code matters
Maintain residence within the city limits of the City of Mission
Application Instructions
Read all directions and questions carefully.
Type or print legibly.
Ensure that your application packet is complete using the checklist.
Section 1- Include your primary email address; correspondence will be sent via email. Include both your permanent and physical address.
Section 2- Indicate whether you intend on enrolling as a part-time or full-time student.
Section 3- Indicate if you will be graduating in December or if fall will be your last semester.
Section 4- Do not forget that you must submit a personal statement along with your application.
Section 5- Read each statement carefully as it contains important information regarding your application. Your signature certifies that you have read the Certification and Release portion of the application and understand/accept all conditions.
Submit all required application materials before the July 1st deadline.
FAQs
How are scholarship recipients selected?
All applications are reviewed to ensure that applicant meets the minimum scholarship criteria and are complete. These applications are then reviewed by a scholarship committee which may select students based on, but not limited to GPA, graduation date, and/or personal statement.
How will I know if I have been selected/awarded?
Selected applicants will be able to view their award posted on their JagNet account by mid to late August. Because of the high volume of applicants, South Texas College will not send regret notifications for non-selected applicants.
How will South Texas College communicate with me?
South Texas College will communicate via email and/or mail. In addition, students are advised to check their JagNet account to review their award if selected. It is important that you regularly check for correspondence during and after the processing/selection period.
Do I have to qualify for financial aid to receive this scholarship?
Although South Texas College may impose a "need" standard of evaluation if it deems appropriate, financial need will not be a requirement to award this scholarship. All applicants are advised to submit the 2018-2019 Free Application for Federal Student Aid (FAFSA).
What are the renewal requirements for the scholarship?
Yes, please see the "Renewal Requirements" tab.
What can I provide as proof of residency within the City of Mission?
You may provide a document no more than 2 years old which shows your name and residential address. Proof of residency must be a non-STC document. Examples include:
Utility or phone bill
Voter registration card
High School transcript
Selective Service Registration Card
W-2 form or Income Tax Return
Auto/medical insurance card
Scholarship committee will determine whether address falls within the city limits of Mission.
Do I have to submit my application in person?
You have several options for submitting your application:
Mail: South Texas College, Attn: Financial Aid, 3201 W Pecan Blvd, McAllen, TX 78501
Fax: 956-872-6461
If you submit your application through any of these methods, be sure to keep copies of all application materials and proof of your submission.
If selected, how much can I receive?
The following are award programs for the MEDA scholarship:
Part-Time Student Scholarship: Enrolled for a minimum of 6 credit hours during each semester for a maximum of 8 semesters.
Full-Time: Enrolled for a minimum of 12 credit hours during each semester for a maximum of 4 semesters.
Do my dual enrollment hours count towards the 6 credit hour requirement?
Yes, if you have earned at least 6 credit hours through the South Texas College dual enrollment program, these credits may be used to satisfy the 6 credit hour requirement.
---
Application Timeline
| Date | Process |
| --- | --- |
| May | Application becomes available online or in person from the Office of Student Financial Services. |
| July 31 | EXTENDED APPLICATION DEADLINE |
| August | Scholarship committee will meet to review complete applications. |
| Mid to Late August | Selected applications will be able to view their award via JagNet. South Texas College will not send regret notifications. |
Apply Now!
Checklist
Complete Application
Attach Personal Statement
Copy of Permanent Resident Card (legal permanent residents only)
Proof of City of Mission residency
Submit 2018-2019 FAFSA